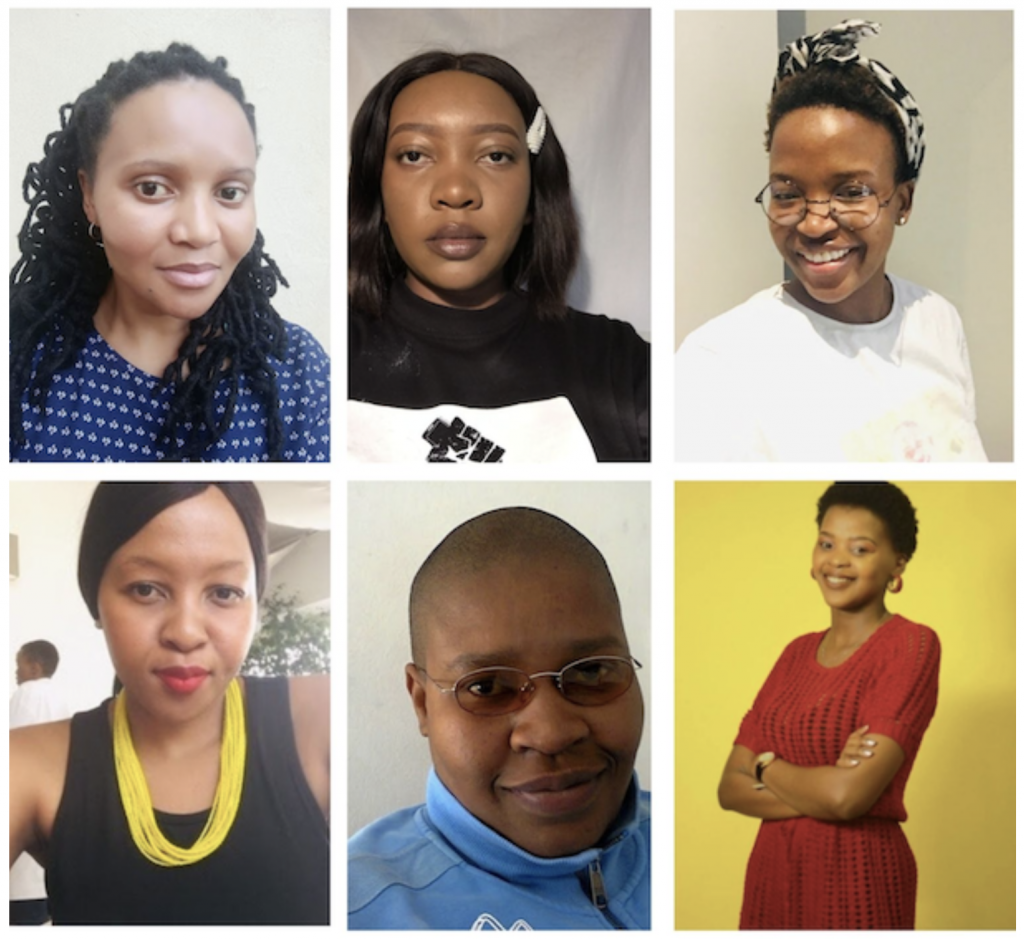 Destiny Manda
Even though I'm a journalist by trade, I'm a social justice activist at heart. I'm incapable of pitching a campaign I myself don't wholeheartedly believe in. I have a passion for uncovering unique and compelling ways that bring people to believe in a movement. Changing the narrative to serve black people is my new favourite way of giving a different perspective. I joined amandla.mobi Campaigner Fellowship because it offers just that. A different narrative. As a campaigner fellow, I've learned that the movement goes beyond me and what I have to offer to it. Instead, it has a lot to do with what I am learning or unlearning thereof. I plan to use all my experience to become the person my community deserves. To uplift and to serve to the best of my abilities.
Lebo Manamela
Lebo Mabus is an Entrepreneur with a specialised focus on Graphic Designing. She serves the community as an Activist advocating for LGBTIQ Rights, she is the Founder of Capricorn Ignited LGBTI and Limpopo LGBTIQ+ Collective. She also serves on the Board of PFSAQ (Parents, Families and Friends of South African Queers) in Gauteng. Her passion is driven by her gift for Healing as she is also a Traditional Health Practitioner and an Executive Member of Dingaka Madupe Herbal Associates. She continues with community development and is a graduate of 2020 amandla.mobi Fellowship cohort.
Malebo Masemene
Malebo obtained her undergraduate degree at Rhodes University where her activism was awakened. She participated in the Silent protest against gender-based violence on campus and volunteered at orphanages in Grahamstown. Her background in International relations fueled her passion for the African continent and how it's represented, the role of Africa on the international stage and leveling the playing field for black people everywhere. She is also passionate about changing the dominant narrative about Africa. As a freelance researcher, she works on projects that aim at telling a history of the people, such as the recent project she did on the history of FOSATU for the Tricontinental: Institute for Social Research.
Tebogo Gabang
Tebogo Gabang grew up in a Township called Olievenhoutbosch. She was raised right at the center of injustice, from seeing black people scrape for food, to seeing them receive the subpar, poor governmental services. It was this experience that brought her to the world of social justice activism, and she is determined to lend a helping hand in advocating for the rights of black people. This passion propelled her to be a part of the amandla.mobi Campaigner Fellowship 2020. She believes that through this fellowship, she had an opportunity to learn about activism in a broader sense, community mobilization as well as movement building.
Thabisile Miya
Thabisile joined amandla.mobi as she has witnessed the power that mobilization, advocacy, and social media can bring towards uplifting women from low-income backgrounds. She was particularly intrigued by the sanitary towels campaign on advocating for the provision of free towels for schoolgirls, which received an enormous amount of response and support and highlighted the ongoing issue which had led to many schoolgirls missing out on schools during that time of the month. Beyond this, joining amandla.mobi has meant that Thabisile can lend her skills and what she has learned throughout the fellowship as a means to continue to challenge and dismantle existing structures of violence that continue to disadvantage black womxn.
Zintle Tyuku
In 2017, Zintle graduated with a joint honors degree at Wits University in Development Studies and International Relations. Her undergraduate degree was in Media Studies, International Relations, and English Literature. Zintle is passionate about community media and has about six years of experience in working with community radio stations. At ABC Ulwazi, she worked with about 60 community radio stations on radio dramas that delved deep into HIV and Aids issues. She also worked on projects that linked the broadcasting element with community dialogues and worked with local Community-Based Organisations. In joining amandla.mobi, Zintle has learned how she can effectively move campaigning into the digital age.